At Radius Office we believe a well-planned office should make the most of the available space, keep workers comfortable and boost productivity.
Office design is improving all the time, helped by better office furniture and intelligent planning so you can make the most of your available space, whilst remaining in budget.
Sounds simple doesn't it? But it can be difficult. If you're working with a small office, how do you make it bigger? Well, consider the following. Does your office have too many cubicles placed in awkward positions? Is your office furniture clumped together? Are supporting pillars or built in furniture creating problem areas? Is the manager's office too big with an over-sized desk?
These seemingly insurmountable problems can be overcome with clever space planning and new practical office furniture. Desk sizes are smaller now – and it's not just the boss who can downsize – computer monitors are reducing in size, so you no longer need large, sturdy desks. There are so many types of desks to choose from these days and at Radius Office, our office desks can be modified to suit your requirements allowing you to maximise the space you already have.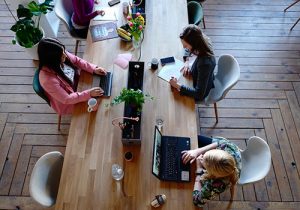 Most people are more productive when they are motivated, happy and feel part of a team. If your workers are hidden away behind cubicles, consider going completely open-plan. Not only will your office look bigger and appear more spacious but your workers will be able to speak to one another and feel involved with what is happening around them. Going open-plan should also reduce the amount of money you pay for electricity and heating because open-plan offices improve the flow of light and air.
You don't have to go completely open-plan. How about a mix? Half the office open plan, the other half made up of different designated areas such as meeting rooms and a canteen or eating area. Achieving the right balance between privacy and interaction is an important issue to consider. Think about your choice and placement of office furniture and consider break-out areas where employees can relax and don't forget management, they need their own space too – more about this later.
As mentioned earlier, computers are reducing in size all the time. But too many offices still have large desks with a small monitor sat in the middle and a lot of wasted space. Reduce those desk sizes to create more space, you'll find people move around and chat to one another, increasing productivity.
Some people prefer the older radial design desk but they are generally larger than the new bench design desks. The radial desks generally are 160cm x 160cm whereas the bench desks vary from 100cm wide up to 200cm and everything in-between. Think how much space you could save by investing in some slightly smaller and more practical desks. At Radius Office, our range of desks includes manager's desks and reception desks. There is so much choice out there so you can get the office furniture you want.
"Move steadily and freely" is the Oxford English Dictionary definition of flow. Why is this important in office-planning? Because by making better use of your space and office furniture, your employees will work and think smarter.
Is your office easy to get around? Are there dark areas with little or no light? The last thing anybody wants is to be constantly dodging around or bumping into clunky furniture. At Radius Office, we design your office space with flow being one of the key considerations.
Increase workstation count
There's nothing worse than not having your own workspace or computer to work on. How are your workers going to feel if they haven't got their own space and equipment to use? Are they going to do their best work for you? Probably not. So how do you fit more office furniture into an already crowded office when you're already struggling for space?
Stack desks on top of each other. No, only joking! There are many options, all of them better than stacking desks on top of each other. For example, bench desks can fit together and because they are smaller than radial desks, more can fit into the space. Use screens instead of cubicles – this will help provide the space for more workstations.
Inadequate storage not only affects your office planning, it can also disrupt how your company works if workers are continually searching for, or misplacing, documents and equipment. Tambour Cupboards feature space-saving lockable sliding doors so you can securely store files and stationery whilst keeping your workspace neat and tidy. There are so many office storage options available; pedestals, desk-high cabinets, cupboards, bookcases and different types of filing cabinets. Invest in useful storage to keep your paperwork, folders and equipment stored away neatly and to remove the clutter from your office.
Make the most of natural light
Maximise the potential of your office with clever space planning. A recent study at a Chicago University found there was a strong link between an office worker's activity and their exposure to daylight at work. Increased natural light in the office keeps workers alert and rejuvenated. At Radius Office, when we visit your workplace to compile a range of design options, we look to make the most of the natural light in your office, even if there is only one window!
Everybody needs somewhere to take a break, relax and stop thinking about work for a moment. But a well-designed break-out area, incorporated into your office design can serve as a place of work as well as relaxation. Employees can get together to chat or have meetings in the break-out areas, away from the stuffy formal meeting rooms. Meetings can be more productive in an informal setting where people feel relaxed. Break-out areas also break up the monotony of endless rows of desks and give the feeling of space and light. Check out the Radius Office website for some great office furniture specifically designed for break-out areas.
Incorporate your brand and logo
Screens, partitions and windows can be used to include your company logo. Brand identity will present a corporate image and a sense of working together for the same aim and help present a professional appearance to visitors and clients.
Does your company have a brand colour? If so, consider incorporating it into your office design (unless of course your brand has a bright green and pink theme!) When you commission Radius Office to plan your office, we think about your brand, logo and a whole lot more.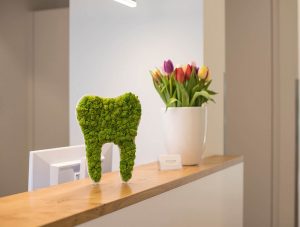 This may seem a lot to consider but a functioning, practical office is integral to the success of your business. A well-planned office with practical office furniture will present a professional image of your company and help your staff be more productive. Because office design is so important don't leave it to chance, so number 10 on this list is probably the most important. Call in the professionals at Radius Office to design your well-planned office and supply your new and improved office furniture, see our space planning service.