It is not the size of the room that decides the character of a space. It is the design. You can transform your small office into an innovative hub for your employees and all it takes is a little bit of foresight. To reiterate, an office does not have to be the largest on the block. In fact, there are plenty of advantages to being a small office that business giants attempt to imitate. So if you are looking to find out how you can design your small office to make the most of your space, read on, because here are some tips and tricks that will do the job without burning a hole in your pocket.
#1 Decluttering your space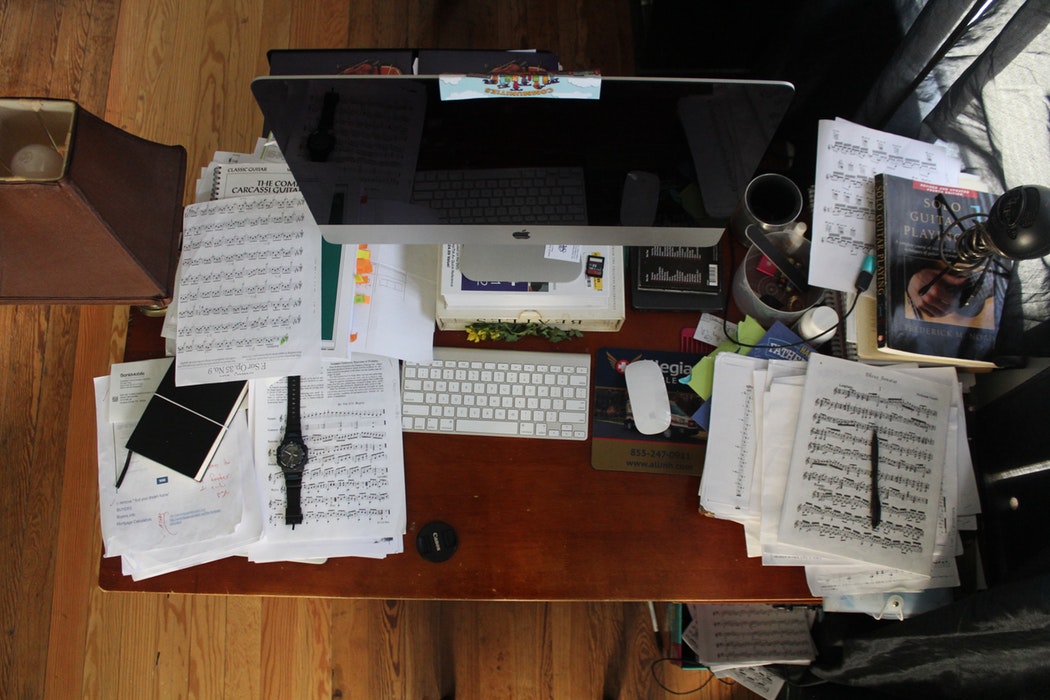 The first step to maximising your space is decluttering. Take a good look around your office and get rid of items you don't need. The amount of space you can free this way can be surprising. Try not to hoard things that don't have a purpose at your desk. You can also use cable management accessories to keep all of your cables neatly tucked away. This way you will be able to define your space, bring about a sense of purpose and stimulate new ideas. In one of our previous blog posts, we wrote about how you can declutter your space so feel free to head over for some inspiration.
#2 Find the perfect L-shaped desk
Forget the big-desk dream. When you have a small space to work with, you need to use every inch of your space. If most of your work is done on a computer, taking up valuable space with a larger desk may not be a pragmatic approach. Corner or L shaped desks make great desk solutions and fit into any room with unused corner space. These compact desks have storage space and come with finishes that match almost every ambience. Settling for a corner desk will not mean compromising on style. Add some plants and accessories and there you have it – your own personal space! The icing on the cake: They come with unbelievable warranties!
#3 Setting up a breakout area
Setting up a breakout area for your small office can be very intimidating because you don't have control over the space. But on the brighter side, you do have control over everything else. To begin with, you will need furniture that saves space. For instance, you could choose round tabletops, as square and rectangular ones take up more physical and visual space. You can also consider adding pouffes and chairs of different heights to brighten things up and add more seats! Once you have your breakout furniture sorted, pay attention to your walls. Choose a wall colour that is neutral and then add accessories to bring the space to life. You can also add wall paintings, but make sure to choose the right size for the space to not look cramped. Remember, the 'less is more' rule is what you should swear by.
We cannot emphasise enough the benefits of going paperless for an organisation. Numerous companies are going fully digital and reducing the amount of paper they use, to save costs or for environmental concerns. Adding to these benefits are factors like less clutter, less loss of documents and faster collaboration among employees who need to work on the same file at the same time. If you do have a lot of paper documents that cannot be digitally replaced, you always have filing cabinets that will store your papers in an orderly fashion
#5 Give Monitor arms a shot
About two decades ago, mounting your computer monitor would not have been possible. Thanks to galactic technology, screens have gotten flatter and mounting your monitors couldn't have been easier. Monitors can be attached to adjustable arms so you can easily move it out of the way when you need more desk space. Even the offices that have plenty of office space to spare can benefit from the additional room created by monitor arms. Adjustable monitor arms are easy to find, affordable and easy to implement. They are also the perfect solution for video conferencing with a group of people. Ergotron manufactures some of the best monitor arms for every specification so you can be sure to find one that best meets your needs.
#6 Ambience is everything
Even factors like lighting and plants can give the impression of a larger space. Try to use as much natural light as possible. If not, you can also use overhead down-lights or suspended LED lights. Whatever the case, avoid up-lights that create shadows everywhere in the room and also desk and floor lamps that simply take up too much space. Another way you can make your space look lively is by adding indoor plants. You can choose smaller plants for your desk or simply choose green frames and pictograms that practically need zero maintenance and look great too!
Did you find these small office ideas valuable? Do you have any tips you'd like to share with us? Comment below and let us know.