With a majority of the offices taking to the open-plan revolution, sometimes this same open-plan may create noise and invade privacy. We realise that an open-plan may not be for everyone and hence offer you a great way of utilising the space you have through the use of office screens and pods. These privacy creators have various benefits that most people aren't aware of. Today we tell you why you need to consider opting for partitions, pods and booths for your open-space instead of enduring noise, or even worse, building actual walls! Therefore, here are some of the key factors we think potential buyers should know!
First impressions are often considered to be extremely important, especially when it comes to new recruits and potential clients. Office screens and acoustic pods not only do a great job at breaking up space but are also very aesthetically pleasing. They blend easily with any interior and therefore such a well-designed space can make even old offices look great. The logo of your company or the colours of the logo can be incorporated into these screens and pods to enhance your brand message. The idea of a logo is to engrave a product or service into potential customers. When they see furniture in the same colours as the logo, recognition of the brand is created.
#2 Better productivity and heightened privacy
It is very easy to get distracted when there are no partitions in your open-plan office to offer separation from other coworkers. Screens and partitions can, however, ensure uninterrupted productivity to help you focus on your daily tasks. Contrary to popular belief, partitions and pods aren't just a measure to prevent constant chatting, but also an effective way of reducing visual distractions. Whether its a screen, zone divider or a pod, any of these privacy creators will make the employee feel comfortable and less distracted. Partitions are especially helpful if the office handles sensitive information like banks and government offices. Partitions that also double as whiteboards are also available and can be a great benefit for collaborative teams without reducing their floor space.
#3 Excellent sound management
If you have an office full of overflowing energy, you will know how important a quiet area to make conference calls is. Modular office partitions such as freestanding screens are an excellent way of providing a convenient and sound-minimising space without undergoing the hassle of building a new room altogether. Another alternative would be the installation of acoustic booths. These booths accommodate anywhere between 2 to 6 people and have all mod cons like sound absorption, USB ports, LED lighting and ventilation systems just to name a few. Thanks to a wide selection of finishes and trims, these partitions and booths will seamlessly fit in with all your furnishings.
#4 Cost-effective and durable
Opting for partitions and office pods offer you the flexibility to transform any space without actually modifying the structure of the existing building, thus saving you and your company a great deal of money. These furniture items are flexible, cheap and most can be moved around in the office according to your needs. They make maximum use of the existing space and hence are perfect for offices of all sizes. Any privacy option you choose at Radius Office Furniture is tested and is very durable so you can be sure they will last for years to come.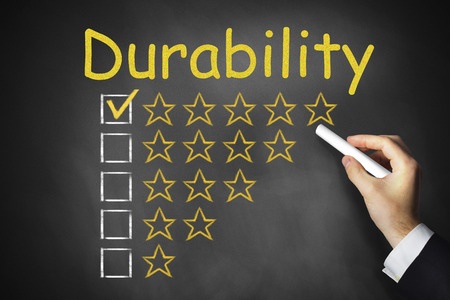 #5 Availability of options
Creating privacy does not have to be synonymous with boring furniture. The number of options available to create privacy at the workplace is truly vast. Whatever your interior style, the pods, booth and screens can be tailored to ensure they are suitable for any office space. Pods, for instance, come in a variety of sizes, colours, finishes and utilities and look modern and professional. Room partitions come in a range of options as well and can be custom made according to your needs. The size of the office dividers can be specified, running from floor to ceiling, desk-mounted or modular. Mobile partitions also mobile partitions allow you to reconfigure your partition layout as your business needs change, while still providing virtually the same level of privacy and sound insulation as permanent partitions.
We celebrate 'Privacy Month' this October 2019 and we are delighted to offer our customers 10% off on all screens, pods and booths for the whole month! Just use the code PRIVACY10 at checkout and welcome productivity and privacy!