Due to COVID-19, many people all around the world find themselves unexpectedly working from home. This might be the first time for some, leaving them unprepared for the challenges associated with it. In some cases, the added stress may even cause burnout. Although it might not be ideal for your profession, you have to make the most of your time. So, how can you improve productivity when working from home? We have curated expert advice to help you achieve your goals and successfully adjust to the current working situation. 
If you're new to working from home, we have written helpful advice on maximising your home office space and how to design a functional home office.
#1 Designate a specific area for Home-Working
While working on your laptop from the bed seems tempting, it is not the ideal setup for productive working. It is necessary to designate a certain area, if not a room, in your home to work from without any distractions. Our top work from home advice is to create a "home office"; and no, your kitchen table and chair simply won't do. Your home office should be in a place where there is abundant natural light. A comfortable chair and desk, as well as storage for your stationery, is all you need for your workstation. Perhaps even a small potted plant for freshness.
#2 Think about Office Ergonomics
You won't get much work done if you are not comfortable. Hence, consider investing in an office chair , ideally with height adjustment functionality as well as lumbar support to avoid any back and neck aches. A wide and spacious desk is another important element. Storage drawers are essential as well to keep your space organized and clutter-free. Additionally, make sure that your monitor is eye-level. Placing your laptop on a shoebox might be a temporary fix but you will need a more suitable solution like a monitor arm.
Having a comfortable chair does not mean you have to remain sitting for 8 hours; since you may already know, prolonged sitting is unhealthy . Another piece of advice for working remotely is to switch between sitting and standing throughout the day. A standing desk is a great choice if you are looking to invest in new furniture. You could even take phone calls while standing up. Alternatively, there are other ways to stay active besides purchasing furniture; one of them is to leave your desk every 30-45 minutes for a quick stretch or walk. Our Marketing Manager, Donald Piccione, takes a short walk during his lunch break and after work. He says "I always take a quick walk around the block during my break and after I finish working. I take at least 30 minutes for my daily walk after work. It helps me clear my mind and break away from the same routine".
#4 Take Care of your Mental Health
Remote working is not just about video conferencing software and productivity levels; it is also about your mental approach to the situation. Adjusting to working from home starts with a positive mindset. Maintain a positive state of mind to stay on top of your game. In these difficult times, keeping yourself informed is wise; however, it is easy to get overwhelmed and anxious when you are endlessly scrolling through the news. Limit yourself to catch up with current affairs for a reasonable amount of time per day. Starting your day with some light exercise is also a way to get those endorphins flowing and to improve your mood.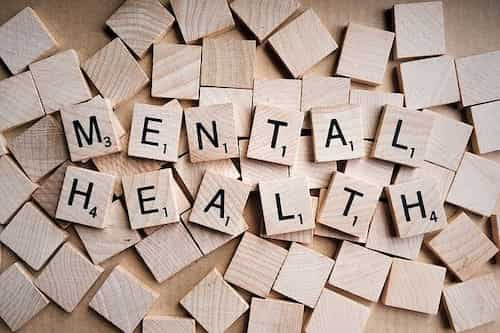 Working from home undoubtedly decreases your interaction with colleagues. You simply would not have the luxury of popping by colleagues' desk for a quick discussion or the in-person brainstorming session. In this case, make sure that you are communicating effectively. An important working from home tip is to set out a clear plan with expectations for communication with your manager and colleagues. Decide on protocols for communicating new projects or updates on existing ones. You can also reach out to your colleagues for help as you usually do in the office. Moreover, don't shy away from casual conversations as we all need social interaction in our lives.
#6 Socialize with your Team
Ensure that you don't always rely on text communication; use video chats wherever possible. While it is not meant to replace the in-person interaction, it allows you to socialize with your team. Morning video calls to start the day, virtual lunch with your workmate or even a quick coffee catch-up over video calls are great ways to increase your social interaction and help you get over the loneliness that comes with working from home. It will also boost collaborative working in your team.
It is easy to blur the lines between "home time" and "work time" when you are working remotely. Therefore, it is advisable to stick to the same schedule you had when you were working from the office as much as possible. Don't catch up on an extra few hours of sleep simply because you can or work 3 more hours because you have nothing else planned for your evening. Maintaining work-life balance is key during this current situation. If you are sharing a space with someone, clearly communicate your working schedule with your housemates so that you are not disturbed during that time.
At the end of the day, cut yourself some slack. These are unusual and challenging times we find ourselves in. Hence, flexibility is key in this situation; you cannot have the same expectations from your workday as you usually do. We are here to help you every step of the way by providing you with the tools for productive working. Our wide selection of office chairs, desks and storage solutions will create the perfect environment for working at home. We deliver on your doorstep quickly with certain ranges available for Next Day delivery. Visit our website for more information.